Tell me about Niseko Go Snow 
Go Snow is based in the main village of Hirafu with access to all of the Niseko resorts! When you join an internship with EA Ski and Snowboard at Niseko Go Snow you will receive plenty of work throughout the season and get lift line priority on all Grand Hirafu lifts (the largest and main resort in Niseko)!

There are four resorts on Mt. Niseko-Annupuri that make up the wider Niseko ski resort. These are Grand-Hirafu, Hanazono, Annupuri Ski Area and Niseko Village. Each resort has plenty to offer and your season pass will give you access to all four of these fantastic resorts. Plus, if you're looking for new resort's to explore on your days off, Rusutsu, Niseko Moiwa, Kiroro and other awesome Japanese ski resorts are also only a stone's throw away for your day's off.
   
Emily Milward
Becoming a ski instructor with Go Snow Niseko
We offer our ski instructor internship plus program at Go Snow in Niseko. Our team can help you decide whether this program aligns with your season goals and skills - but for now, check out some of the inclusions and benefits! 
SKI INTERNSHIP PLUS
INTERNSHIP INCLUSIONS:
Accommodation during training
Guaranteed job offer
Full season lift pass 
Level 1 training
Level 1 exam costs
Association membership
Mountain transfers
Future job opportunities with our network of 30+ resort partners around the globe 
Program managers at each location
Training webinars 
Special deals on flights and insurance
+
Advanced technical and theory training
Level 2 instructor training
On-snow analysis 
Avalanche safety course
Park and/or freeride training (resort dependent)
Living & working in Niseko 
100kms from Sapporo, Niseko's main village is called Hirafu which sits at the base of the Grand-Hirafu ski resort. Hirafu is home to many hotels, restaurants, onsens, bars and is our EA intern's accommodation location for the training period. There is plenty going on here and there is a great mix of traditional Japanese culture and great western comforts you'll recognise from back home. 
EA Ski & Snowboard training are Japan experts with more Japanese locations than any other provider. The long-standing relationships with trainers, resorts and certification bodies make EA the best introduction to the snow industry. With over 10 years' experience operating instructor internship programs and placing new instructors into employment, you will be introduced to industry experts and joining a community of passionate skiers and snowboarders.


Niseko Go Snow work placement 
Once your training is finished and you are a certified instructor you will start teaching at Niseko GoSnow. The opportunity for work is consistent, with plenty of work available over the festive season for those who want it. Don't worry about working too much over this time, as there will still be plenty of snow for you to enjoy once the busy period is over. Plus Japan's snow seasons can last well into April, so you can decide to stay for longer and make the most of your season pass.

Your work contract will run provisionally until the end of February, with extensions available if things are going well. If you wished to remain for the remainder of the season for work, you can expect March to be quiet on the work front, allowing you some time to enjoy Japan's famous powder conditions, with a busier period of work over the Easter holidays.


Accommodation 
From day one in Niseko, you will be in staff accommodation with GoSnow, where you can remain for the season. This is centrally located, hostel style accommodation which includes:
3-6 share rooms
Full kitchen facilities
Communal living area
Internet
Ample ski and boot storage
Towels/linen provided
Near to shuttle stops and ski lifts 
Niseko is well known as the hub of Japanese skiing, the mix of culture, incredible skiing, and amazing people make the resort town a must-see destination for skiers from across the globe. Japan snow seasons can last well into April, so you can decide to stay for longer and make the most of your season pass.


Certification Overview   
Our ski instructor course with Niseko GoSnow allows you to obtain globally recognised APSI certifications (Australian Professional Snowsport Instructors). The Australian Professional Snowsport Instructors Inc. (APSI) is a not-for-profit association representing roughly 1000 members. Alpine, snowboard, nordic, telemark and adaptive instructors, coaches, examiners and other snowsport industry professionals make up their membership. In 1976 the APSI received government and international recognition as the Australian industry leaders for providing training and assessment to snowsport instructors. 


Australian trained Snowsport instructors have a strong reputation, both at home and abroad. Whilst international recognition of their qualifications through the International Ski Instructors Association (ISIA) contributes to employment opportunities for the future.
PROGRAM MANAGER
EA Ski & Snowboard want you to have the best season possible at Niseko. This means that we have a program manager on the ground, who is easily contacted and there to offer advice and support at all times. Not are they familiar with Niseko itself, they will also be a familiar face to make your gap year and first winter season that much easier.
Disclaimer: The above information should be used as a guide and is subject to change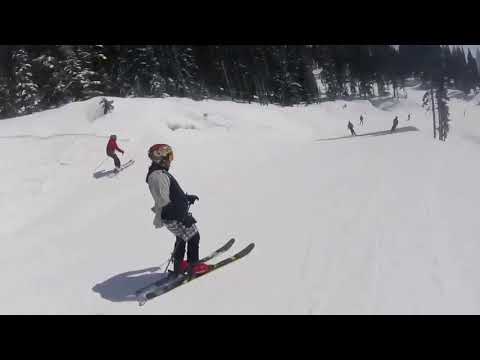 WHERE CAN YOU GO IN JAPAN?
Click the resort names or dots to learn more about each resort
Niseko Village Ski Resort, famous in Japan and around the world as Japan's #1 snow resort. Located in Hokkaido, and towered over by the giant Mt. Yotei, this ski resort is renowned for its consistent snowfall and dry, light powder.
LEARN MORE
Experience the authentic culture of Japan at this epic Japanese resort! Get ready to explore the local onsens, big powder skiing, sushi and ramen and fun nightlife in the centre of Hokkaido!
LEARN MORE
Niseko is well known as the hub of Japanese skiing, the mix of culture, incredible skiing, and amazing people make the resort town a must-see destination for skiers from across the globe.
LEARN MORE
Culture, fun and an immeasurable amount of yearly snowfall! If you are up for a steamy combination of authentic Japanese culture, deep fluffy powder, great people and a chance to teach skiing in an English speaking ski school then this is for you.
LEARN MORE
Club Med can be simply summed up by saying, great powder and luxury accommodation in an English speaking environment.
LEARN MORE
A dream resort with expansive ski areas and long seasons. EA is proud to offer Ski and Snowboard instructor training at Nozawa Onsen ski resort. Nozawa is a true snow paradise and is renowned as one of Japan's most superb and expansive winter sports areas.
LEARN MORE
Hakuba Snow Sports School is a privately owned business catering to holiday-makers skiing and snowboarding in Hakuba Japan. Based at the Iimori snow resort (part of Goryu & Hakuba 47), it has the best teaching terrain in Hakuba as well as steeps, powder, trees & the biggest terrain park in the valley.
LEARN MORE
Hakuba is famous in Japan and the world for great skiing and boasts some of the best resorts and snowfall in the country. For more than 70 years Hakuba has been providing skiers, snowboarders and outdoor enthusiasts the ideal conditions for enjoying an epic winter experience.
LEARN MORE
Naeba is one of Japan's most visited resorts since it is the closest big mountain to Tokyo. It gets around 10m of snowfall per year putting it on the top ten list for big mountain snowfall in Japan.
LEARN MORE
Rusutsu Resort is located in the village of Rusutsu, Hokkaido. Famous for consistent annual snowfall and some of the deepest and lightest powder snow in the world. The winter resort is blanketed in snow that transforms into a world class ski resort with the largest skiable area of any single resort in Hokkaido.
LEARN MORE
Welcome to Japan's largest interconnected resort area. EA Ski & Snowboard partner with Shiga International Ski School, in Shiga Kogan where there are 19 ski resorts, all interconnected on one ski pass, Shiga Kogan is no laughing matter! Yet, go here and you'll find yourself grin & hollering from top to bottom!
LEARN MORE